I am pleased to announce that PiSoc will be hosting a Linux install party on the 13th March 2017.
During this event we can help you install Linux on your machine. We will also be giving a presentation about Linux where we will be talking about the different Linux distributions as well as how you can customise your machine to your liking. We will be providing snacks and drinks at this event and will be a great chance to relax with your fellow students. I would also recommend this event because it will help greatly with your university course as Linux is used heavily in all areas of Computer Science and experience working with the system will benefit you greatly in the future.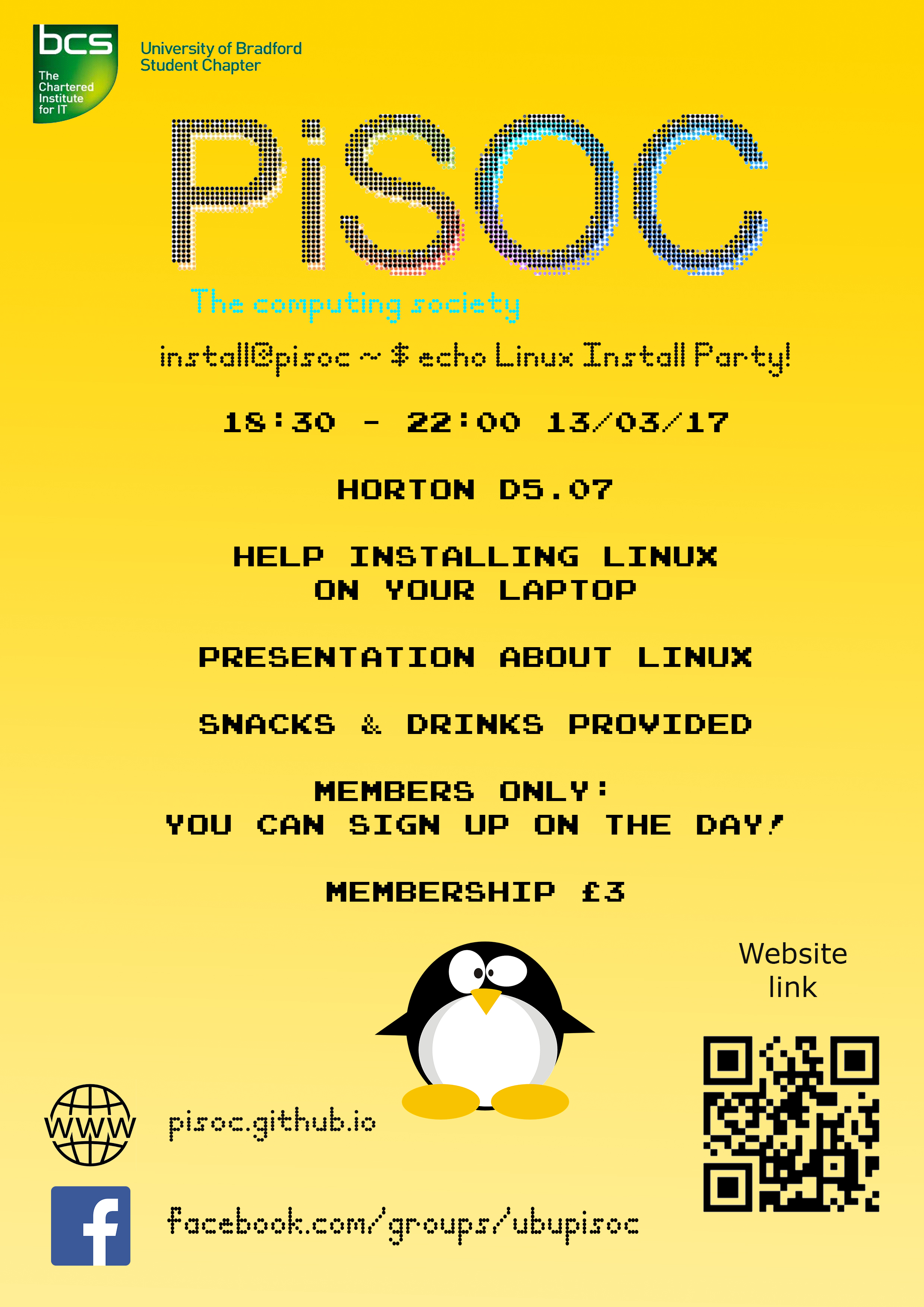 Hope to see you there!